Special Issue: YOUR Feedback Matters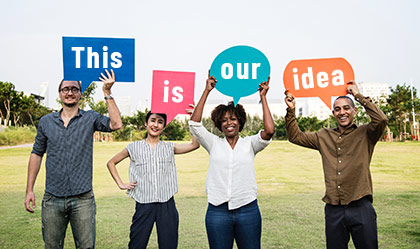 Microsoft takes customer feedback to heart. So much so that 51% of the latest Business Central (formerly Dynamics NAV) application enhancements came from customer requests.
Below is a list of what we consider to be the best of the best; the most impactful for our clients. Click on each feature to read more about it:
Application enhancements
Write longer names and descriptions
Select multiple items to add to a sales or purchase document
Use a sales quote validity policy to control when sales quotes expire
Merge duplicate customers, vendors, or contacts
Bulk import item pictures
View payment information on customer and vendor statistics FactBoxes
View vendor invoice number on purchase invoice and credit memo lists
Reference external document numbers on posted sales documents
View item description, customer name, and vendor name in ledger entries
Set up default ship-to addresses
Check for total amount credited when creating a corrective credit memo for a posted sales invoice
Change descriptions on G/L entries
Review and export errors in RapidStart configuration packages
Productivity enhancements for business users
New keyboard shortcuts
This page deserves special mention: All Keyboard Shortcuts in Business Central
Improvements to scrolling in lists
Improved all-product navigation
Personalization enhancements
Performance improvements
Support for SQL Server data compression
RapidStart optimization
Application performance improvements
For the full list of Release 14 changes, visit: https://docs.microsoft.com/en-us/business-applications-release-notes/april19/dynamics365-business-central/planned-features
---
1/1/20 – New Accounting Standard for Leases Goes into Effect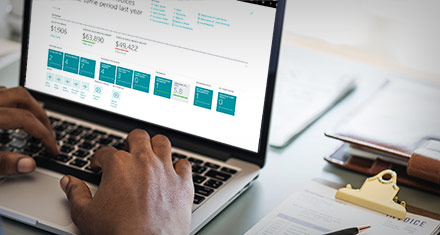 January 1, 2020 is just around the corner and that means that the new accounting standard for leases goes into effect. We have been used to leases not affecting our balance sheet. ASC 842 changes that and brings most operating leases onto the balance sheet. ASC 842 changes the definition of a lease.
Discuss ASC 842 with your accountant to determine the impact on your business. Although we aren't accountants, we can help you deal with ASC 842 using a NAV add-on call Soft4Leasee. Soft4Leasee can manage your lease agreements, calculate the adjustments to your lease liability and produce the journal entries. It can also calculate the lease liability and the Right of Use asset. Soft4Leasee can handle variable leases, lease modifications and manage your lease status. Lots of complex "stuff" that your accountant can explain and you can manage inside NAV without being a tax nerd. Contact us for more information.
---
Minnesota Wage Theft Law
The National Law Review titled their review of this new law California Dreaming: Minnesota Legislature Enacts Sweeping Wage Theft Law, if that tells you anything. This new Wage Theft law (which goes into effect by July 1, 2019 with criminal penalties effective August 1, 2019) affects all companies who have employees in Minnesota. We are not attorneys and this is not legal advice. Consult your attorney to make sure that you are in compliance.
Changes to your paycheck or Stub
You may need our help if you are using Microsoft Dynamics NAV for payroll. You may need to add or change some pay types and deductions to be in compliance with the new law. You may also need to make some additions to your paycheck or paystub. There are many other new requirements. We took the points that will affect your paychecks from the Guidance document listed below.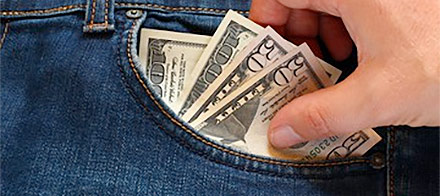 Employee's rate or rates of pay and basis thereof, including whether the employee is paid by the hour, shift, day, week, salary, piece, commission or other method (New).
Allowances claimed for permitted meals and lodging (New).
Employer's telephone contact (New). (The law says telephone number, the DOL guidance says telephone contact.)
Physical address of employer's main office or principal place of business and a mailing address, if different (New).
Our attorney added one more – he said that we should have a clearly identified deduction title for each type of deduction. For example, having one deduction called Miscellaneous that you use for Tools Purchased and Uniform Expense is a bad practice. Make the deduction label specific to the deduction (of course, you have to spell all the deductions out in the written statement you give new employees.)
Minnesota Department of Labor and Industry links

In This Issue:
+ Special Issue: YOUR Feedback Matters
+ Join us at SUMMIT 2019
+ 1/1/20 – New Accounting Standard for Leases Goes into Effect
+ Business Central Cloud upgrade (release 14)
+ Minnesota Wage Theft Law
---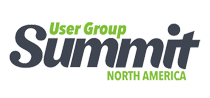 Join us at SUMMIT 2019
Melissa from our office will be presenting at Summit this year. We hope you'll join us there! User Group Summit brings together the largest gathering of Microsoft Business Applications users and partners for education and networking. Technical experts, like Melissa, will share their specific knowledge and expertise to help you make the most of your current Microsoft Business Applications software. You will leave Summit more educated about the products you work in every day and you'll learn practical tips you can take back and implement. For more information about SUMMIT and why you should attend, click here.
---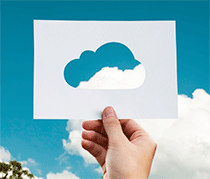 Business Central Cloud upgrade (release 14)
It's worth noting that the Spring (May) 2019 upgrade for the Business Central Cloud customers has come and gone without a hitch. Our BC cloud clients woke up the next morning to a new and improved system without incident.
Business Central has two releases per year (Spring and Fall) and doesn't use the year in the name any longer. 14 is the current release.
---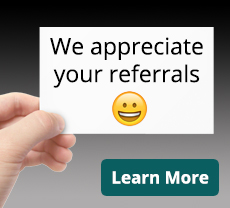 300 Coon Rapids Boulevard NW
Suite 100
Minneapolis, MN 55433-5644
Phone: (763) 571-8580
Toll Free: (877) 571-8580
Fax: (763) 571-5504