Even though most manufacturing facilities were able to stay open as an essential business during the recent COVID-19-related shutdowns, the industry has still had to face challenges. As the economy has worked through various reopening stages, manufacturers are still coping with the stresses created by staffing shortages, supply chain disruptions, investment challenges, and disaster recovery. Manufacturing software is helping to mitigate the impact of these stresses on companies' supply chains. It is also playing an important role in helping the sector recover and look forward to opportunities in the "new normal."
---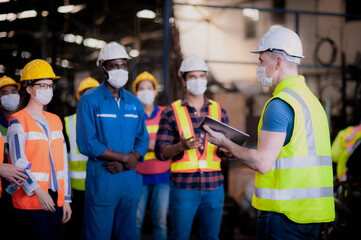 Global Disruptions to Manufacturing
COVID-19 is different from SARS, which was a more localized epidemic. It has had a dramatic impact on a large population's everyday lives. It is also challenging to predict with any degree of certainty what life will be like once the virus can be controlled with a vaccine.
When a natural disaster (such as an earthquake or a tsunami) occurs, it has the potential to disrupt manufacturing supply chains. However, the damage is generally more localized, even though the effects of the damage are felt like a ripple effect throughout the global economy.
COVID-19 is a unique challenge because of its serious impact on the global supply chain.
---
Major Challenges to the Global Supply Chain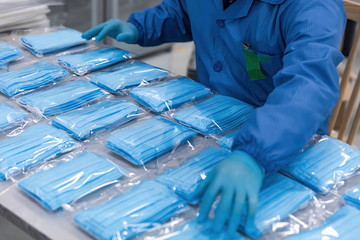 1. Unknown Factor in Whether COVID-19 can be Controlled.
Even though efforts are being made to vaccinate the world's population promptly, there is no guarantee that COVID-19 will be completely controlled. Despite the best efforts of public health officials and staff worldwide, the virus may resurface.
In the case of a natural disaster, operations could return to normal within a few months. Manufacturing is facing a lot of uncertainty due to the ongoing impact on the global supply chain caused by COVID-19.
2. Disruptions to Supply and Demand
In many instances, factories have had to shut down due to COVID-19. This affects the supply of goods. With shutdowns keeping consumers close to home, the face of demand has changed too. Going out shopping is no longer as popular as it used to be. Staying at home and having items delivered is where it's at for consumers and supply chains have had to adjust.
3. Longer Lead Times Required
The United States imports close to $1 trillion in products from Asian countries each year. Delivery time from these markets already takes an additional four-six weeks for ocean transport of goods. The pandemic has made that delivery time even longer. Manufacturing software keeps track of the extra time it takes to keep the pipeline filled with raw materials and other supplies and takes the extra lead time into account when calculating order fulfillment dates.
4. Little Extra Inventory on Hand
Manufacturers come in all sizes, and many small businesses run on a shoestring. Some of them may only have as little as three months' cash reserves on hand. In that instance, a shutdown lasting two months can eat through the company's resources quickly. It may even lead to an inventory shortage.
---
The "New Normal" in Manufacturing
Even in these uncertain times, there are seeds of opportunity sprouting for savvy manufacturers. Consider the following ideas for adapting to current conditions in the sector.
Make a plan to digitize your business now.
It may take smaller businesses some time to get back to operating at full capacity again. Make a plan now for meeting your staffing and inventory needs. Find new suppliers for raw materials and start planning for the level of inventory you will need to have on hand to restart production.
Keep in mind that your competition will be interested in buying the same raw materials, which will put a strain on the market for limited resources. Plan for this eventuality by having more than one supplier you can deal with.
Think flexibility in your distribution capacities.
Lead times are already long. They could be further extended due to increased demand for distribution. Some businesses may decide to increase their distribution capacity to meet the growing demand.
Carefully Increase Inventory
Now is the time to preserve the business's cash reserves by looking for ways to save money. Negotiate favorable payment terms with vendors. Apply for new lines of credit with lenders to take advantage of low-interest rates. Since raw materials may be difficult to acquire, start building up your inventory now so that you don't run short of the items required to keep your business going.
---
Manufacturing Software Prepares your Business for the Future
There is always a certain level of uncertainty in business. To thrive in this environment, business owners need to have a clear understanding of their suppliers' and customers' circumstances. It all starts with having real-time data and insights into one's own enterprise.
The right manufacturing software can give you the following benefits:
Real-time, coordinated materials purchasing, production planning, and shop floor scheduling
Effective inventory management tools
Integrated warehouse capabilities
Data analysis to improve processes and streamline operations
With this powerful tool in place, manufacturers can prepare their businesses for the reopening economy and position themselves to take advantage of the new opportunities to come. Discover how Microsoft Dynamics 365 Business Central can support your manufacturing business now and going forward. Contact us for your free consultation.