Pipe Fabrication software to manage your ductile iron (and other) pipe fabrication business.
Your pipe fabrication business has a high degree of complexity.  Quoting can be challenging.  Managing your shop and raw material is time-consuming and communication errors happen.  Material levels get low and slow production.  You have to do multiple steps for every sale and perhaps duplicate entry.  Your ERP or accounting software may not handle your fabrication process or, it may take a lot of time to make it work.  That is why we built Pipe Fabrication Software with a pipe fabrication company.  They had the industry experience.  We developed a total package that manages the needs of the fabricator.
Why Pipe Fabrication Software?
Fast, Easy, Accurate Quoting
Control Production, Margins & Inventory
Faster cash flow
Less administrative work
One system to manage your whole business
Pipe Fabrication Software from Business Automation Specialists is the ultimate in Lean solutions.  Rather than having thousands of item numbers that you may never use again, Pipe Fabrication uses one item number for all your fabricated parts, making maintenance simple.  In addition, each fabricated line has the real cost of production without wasting time tracking time.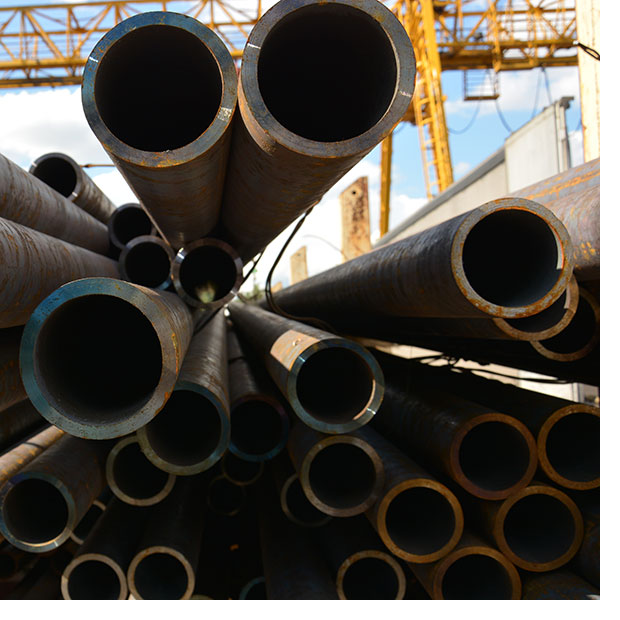 Save Time
Set default values by Diameter

Enter 4 fields (Diameter, Flanges, Length, Quantity) to get a pipe quote
Add special Coatings or Linings, Collar(s), Taps

Copy the line – all you do is change the length – everything else is done
Set Customer Multipliers by Item Class
Manage Time and Labor Adders by one or multiple locations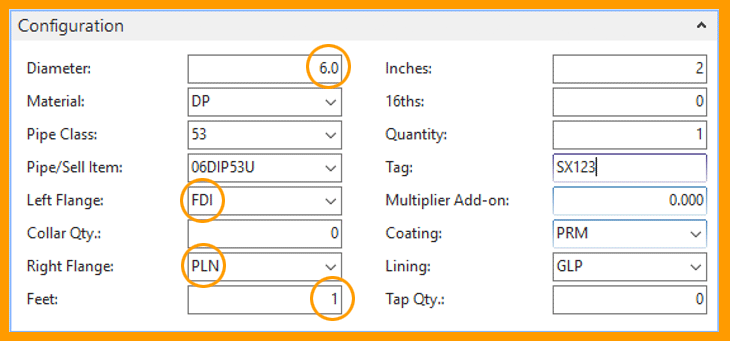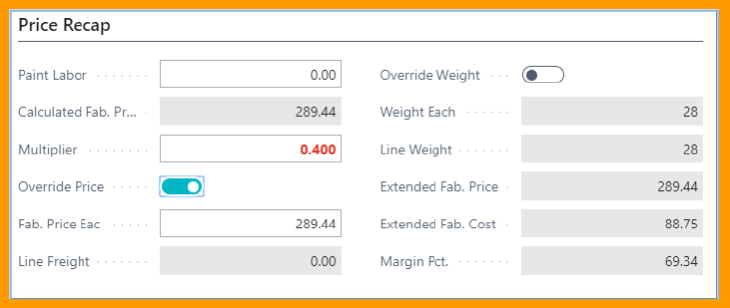 Easy Pricing
Pipe Fab calculates the Price, Cost and Margin – you get instant visibility as you add lines to the quote.
Easy Analysis
Analyze quote – in the software with one button

Process and Wall Pipe
Consolidate by Diameter range
See costs and margins

Easily analyze and change multipliers and adders

Change the multiplier – see the effect on Price and Margin immediately
Reset to Original Values or
Save changes back to the quote

Price adjustments

Multiplier for each Class and Size
Freight Adders
Coating and Lining Adders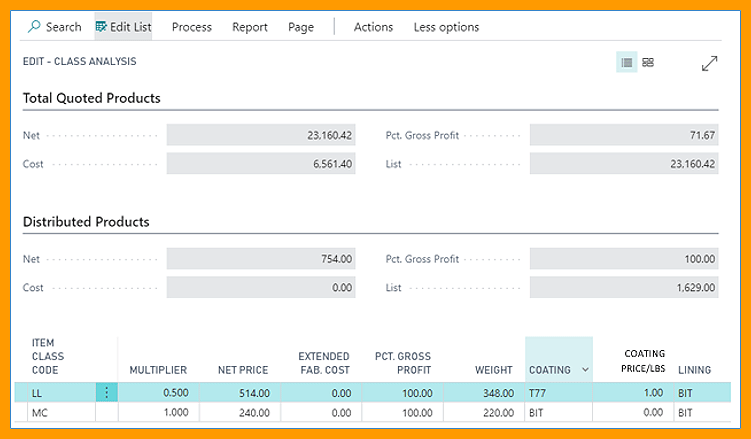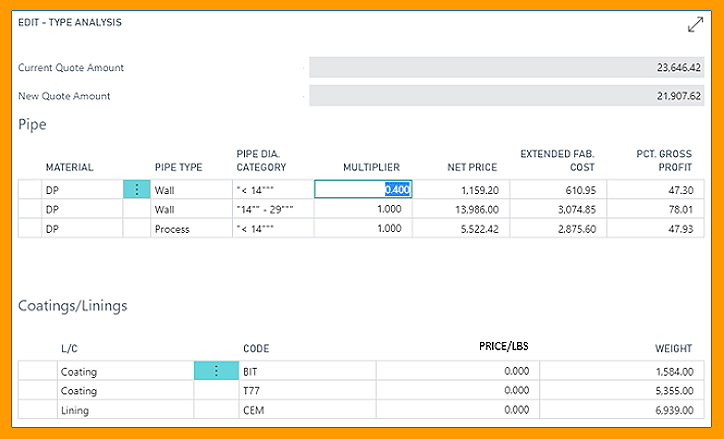 See how Blue Patriot Fabrication is using Pipe Fabrication to manage their business.