BASM IS a business automation solution advisor.
BASM ENABLES our clients to be more effective and accomplish more.
BASM FOCUSES on business process and consulting to streamline procedures, increase effectiveness, and meet new challenges.
BASM TEAMS with our clients to help them achieve their business objectives through appropriate application of business automation software.
BASM's methodology focuses on understanding your business objectives, critical needs, and personnel capabilities. With this understanding, we enable you to align your operations and strategies with a fully integrated business solution. This alignment heightens your competitive advantage in your market; strengthens your niche position; improves your core value presentation to your customers; and eliminates business bottlenecks to meet your customers' requirements. Hundreds of customers have proven BASM's methodologies since 1985.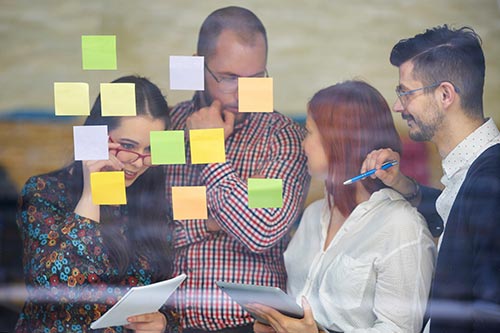 What BASM Does
BASM's goal, focus and objective is always our client's objectives, not the underlying supporting technology.  Hardware, network and software, and business processes are the foundation of your business.  We know that your business foundation either impedes or propels you towards success.  We know how to get automation out of your way so that you can do the business of your business—serving your customers.  We focus the creative energies of business and personnel on the critical issues necessary for success by identifying time, information, and communication loss. BASM utilizes creative problem solving to structure and refine processes for optimum performance.