Receive practical advice and extensive business knowledge and let us make your Distribution Center, better, faster and stronger.
You have consolidated your purchasing and receiving into one or more central locations. Individual stores or departments place their replenishment orders with your Distribution Center and you ship the product. This model is similar to the Pick, Pack & Ship, but is shipped to your internal rather than external customers.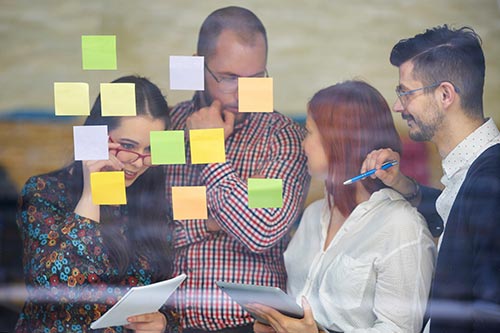 BASM helps you in several ways:
Faster Processes – We can calculate replenishment orders directly from your POs system. This will generate a replenishment order for the warehouse. Once the order is picked and packed, it is shipped to the store. This process can eliminate many errors and delays in replenishment, resulting in better store stocking for more sales.
Better Accounting – The ERP System takes over and handles the accounting for each individual store's transfer.
Stronger Solutions – We can provide all components required for successful implementation, including handheld computers, printers, software, training and implementation.
Whitepaper: "How to Choose a Distribution System"
When it comes to Distribution Enterprise Resource Planning (ERP), it's important to understand all the benefits of an integrated ERP system before beginning your selection process. We created this guide—to provide you with the essential information you need to make the best decision possible.
Whitepaper Topics:
How do I get started evaluation Distribution ERP options?
How do I choose a Distribution ERP consultant & resller?
How do I deploy a Distribution ERP across my orginization?
Hosted vs. On-Demand vs. On-Premise?
How do I determine my ERP implementation budget?
---
Since 1985, we have offered practical advice so you get realistic solutions you can really work with.  See how we help become better, faster and stronger today.