Integrating EDI into Your ERP System is Critical for Your Business.
BASM has realistic E-Commerce and EDI solutions for your distribution company so you can better your business with faster and stronger capabilities.
Electronic Data Interchange is a method used to communicate electronically between companies. Documents may include Purchase Orders, Purchase Order Acknowledgements, Advance Ship Notices, Invoices and Electronic Payment Advice. Integrating EDI into your ERP system is critical for error free, on-time delivery of the product to your Customer.
E-Commerce and EDI integration from BASM is a huge step towards providing your business with the flexibility it needs to succeed and it brings your business to a whole other level of productivity and opportunity not available to you before.
---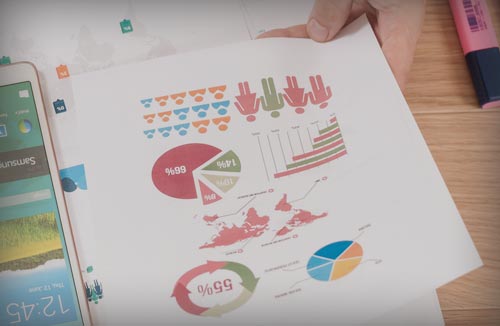 EDI integration from BASM, works with these Distribution elements of your business:
Purchase Orders
Invoices
Electronic Payment Advice
We have realistic solutions and the right mix of technology and practical business experience to help you customize your E-Commerce and EDI environment for Distribution.
---
Integrate your Web Store to your systems with E-Commerce help from BASM.
At BASM, we are all about solutions. In addition to our EDI integrations, you may also require a web store where Web orders can be merged with your existing order processing systems. Talk to us regarding how we can integrate your online stores to your distribution systems to track and manage inventory, handle billing and shipping, and much more.
Talk to BASM so you can take your Distribution business to the next level and:
Reduce Costs
Boost Productivity
Expand Your Opportunities
---
Whitepaper: "How to Choose a Distribution System"
When it comes to Distribution Enterprise Resource Planning (ERP), it's important to understand all the benefits of an integrated ERP system before beginning your selection process. We created this guide—to provide you with the essential information you need to make the best decision possible.
Whitepaper Topics:
How do I get started evaluation Distribution ERP options?
How do I choose a Distribution ERP consultant & resller?
How do I deploy a Distribution ERP across my orginization?
Hosted vs. On-Demand vs. On-Premise?
How do I determine my ERP implementation budget?
---
You need us to help you automate and grow your business with realistic solutions, practical advice and extensive Distribution knowledge. Get started by capitalizing on your unique business strengths to become better, faster and stronger.