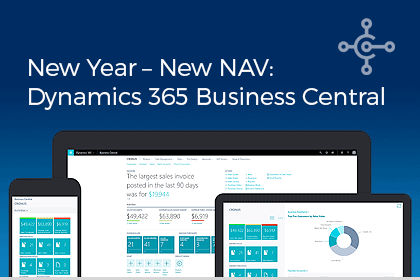 Last year, Microsoft announced the next generation of its Dynamics product line, called Microsoft Dynamics 365 Business Central. Business Central is the successor product to Microsoft Dynamics NAV, Microsoft Dynamics GP, and Microsoft Dynamics SL.
The product is primarily web-based (delivered in Saas – Software as Services Solution) and accessed through dynamics.com,
though an on-premises version is available, which includes the option to use the NAV role-tailored "thick" client.
One major advantage of the solution is its ability to be used in the cloud and onsite making it one of the most flexible enterprise resource planning solutions on the market.
As with any new product, there is a learning curve for both us and our clients. And as we've started to get more familiar and comfortable with Business Central, we wanted to share some of our top "found and fun" features we believe you will appreciate.
Pricing
1. We feel the value and pricing structure of Business Central is and will be the number one reasons you would switch. Hosting in the cloud could save a small business $25,000 in server and related investments. We priced replacing/upgrading our systems internally and realized close to a $38,000 savings between hardware and related costs, by simply moving to the Saas solution.
Easy Navigation
2. This is one of the most intuitive navigation systems we've seen. Going from related tasks such as customers, to purchase orders, to inventory checks is seamless in every sense of the word.
Whole New Level of Integration
3. Business Central has taken integration to a whole new level which has truly "unified" digital technologies. It's the evolution of how businesses do business in the digital age. This video by Microsoft does a great job of demonstrating the unification of solutions and technologies.
Built in GPDR Compliance
4. Use built-in privacy-by-design and privacy-by-default methodologies to help your business comply with the General Data Protection Regulation (GDPR). Grant and restrict access to personal data on multiple levels as well as enable audit trails to ensure security and accountability. Handle, store, and transmit data securely. Move and store personal data freely across your systems while protecting it from unauthorized access with Microsoft datacenters' automatic encryption.
The Business Central website is a great resource to learn more, and Business Automation Specialists is happy to provide a demo and take your organization to the next level in ERP solutions. Contact us today!
---
WHITEPAPER: 4 ways technology can help businesses thrive in a digital world.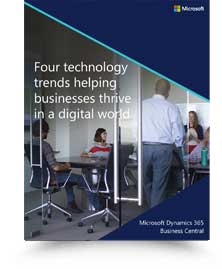 The past decade has brought extraordinary changes to the way people interact and expect to do business. The Internet has matured, mobile devices are part of everyday life, and cloud-based solutions have gone mainstream. New trends, enabled by these technology advancements, are emerging at a rapid pace. But is your business ready?
The good news is that the tools that help businesses capitalize on this digital transformation are more accessible than ever before. The cloud is removing barriers like high up-front costs, ongoing maintenance, and IT dependency allowing companies of all sizes to take advantage of modern technology. With the cloud companies become efficient, improve customer interactions, and positively impact their bottom line.
Click here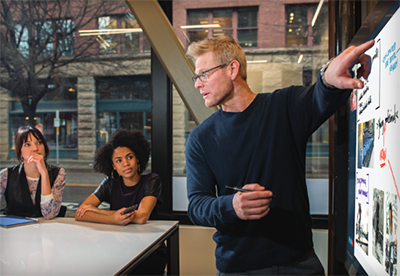 to download the white paper which outlines four technology advancements that can help organizations capitalize on the business opportunities that will keep them competitive now and into the future.

In This Issue:
+ New Year – New NAV: Dynamics 365 Business Central
+ WHITEPAPER: 4 ways technology can help businesses thrive in a digital world
---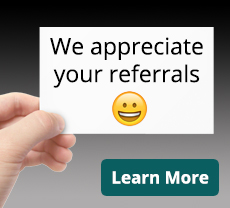 300 Coon Rapids Boulevard NW
Suite 100
Minneapolis, MN 55433-5644
Phone: (763) 571-8580
Toll Free: (877) 571-8580
Fax: (763) 571-5504