It's inexpensive; it lets you pay your bills and invoice customers, but can QuickBooks keep up? As a small company you need to generate financials, perform accounts payable, accounts receivable, and basic inventory control. All of these seem like a reasonable task for the software to perform. As your company grows however, you may soon wonder if QuickBooks limitations can keep up with the growth.
So many businesses start out using QuickBooks because it's inexpensive and easy to use. Its ease of use, however, is based on limited functionality, which you can quickly outgrow.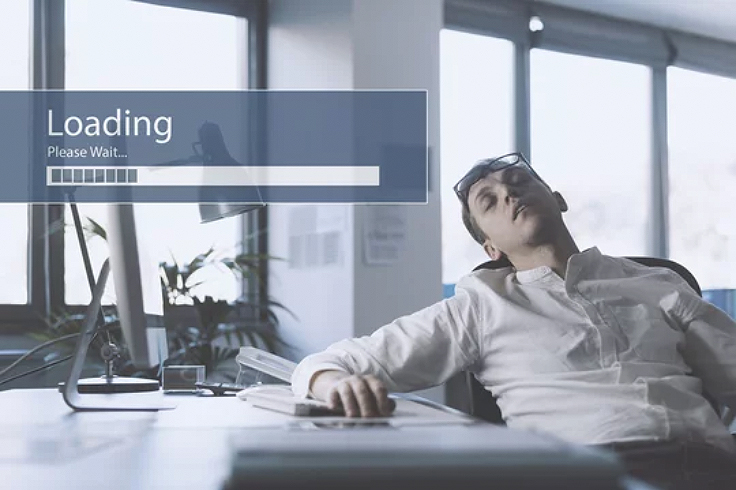 What if?
QuickBooks slows down because you have too many inventory items or transactions.

You've generated more serial numbers than QuickBooks can track without risking duplication.

You need to manage your manufacturing processes, raw materials, or finished goods.

Your customers want you to use Electronic Data Interchange (EDI) for orders.
You may be in one of those situations now, or maybe you're checking out options for your expanding business.
Many of our clients came to us looking for a better bookkeeping option. They moved to Microsoft Dynamics 365 Business Central and are seeing positive results.
---
 5 Indications QuickBooks Limitations May Stunt Your Growth
1. Your system can't keep up with the level of growth you're experiencing.
As you increase the number of products you sell, customers, vendors, and users, you may notice QuickBooks response time slowing down.
Do these "fixes" sound familiar?
Close your file and exit the application to try to speed up processing.

Limit the number of users who access a module simultaneously.

Avoid printing a massive report when others are accessing the system.
If so, you've likely reached your limits with QuickBooks.
Business Central is completely functional straight out of the box. In addition, it is designed to work with over 4,000 third-party apps to meet your company's unique requirements. Business Central's simplicity is great! Turn on more functionality as you need it.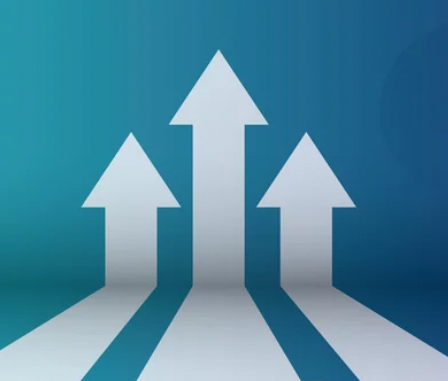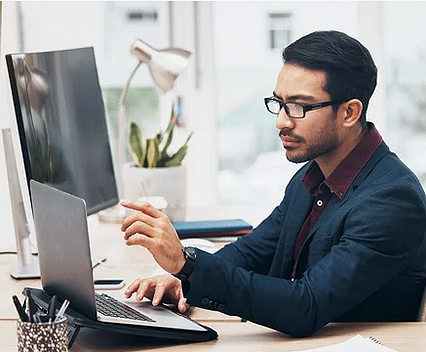 2. Excel and other separate software programs are used to manage data and fill gaps.
When your business system doesn't have the capabilities your staff needs, they start turning to manual processes, spreadsheets, and other non-integrated software. The problems associated with manual processes and systems are delays in communication, inaccurate data, and causes poor results.
Business Central, out of the box, far exceeds QuickBooks limitations. In addition, Business Central is easily customizable and can be explicitly configured for your business.
3. Inventory management is inefficient, inaccurate, and cumbersome.
For growing companies, managing inventory can become a nightmare. On its own, QuickBooks is not equipped to keep track of serialized or lot-controlled inventory, and it can't communicate between all your different warehouses. Lost revenue opportunities can easily occur without an inventory control system.
Business Central has robust inventory control and warehouse management capabilities built in. You can quickly check inventory.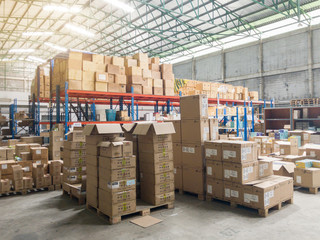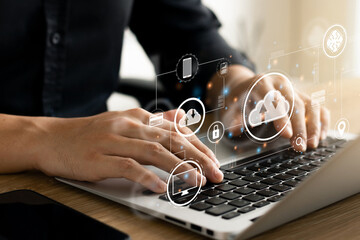 4. You Need Connections to Additional Applications
In today's online and global business environment, connections to e-commerce websites and third-party sellers are necessary for growing companies. Customer relationship management (CRM) systems are essential to maximizing your client relationships. Integrating these systems saves time and money, removes duplication of effort, and cuts opportunities for errors.
QuickBooks does not make connecting these critical systems easy. Accessing data in QuickBooks can be frustrating due to its closed database architecture. Obtaining open and unlimited access to QuickBooks often requires additional applications or custom programming. Yes, you can do it, but at what cost?
Meanwhile, Business Central's open architecture makes its data accessible to external applications. Because of its popularity, Business Central has API connections to e-commerce carts, marketplaces, and CRM systems such as Microsoft and Salesforce, so there is no need for custom development.
5. Unable to trace transactions back to the source, or the person who did it.
 An insecure file structure exposes QuickBooks data to direct editing within the data tables. Posted transactions that are edited have no record of the changes that were made.
The ability to automate transactions is a real strength of Business Central's open architecture. All your data is centralized allowing it to be shared across departments and locations quickly and automatically. Business Central provides login-based audit trails requiring "reversals" instead of "deletes."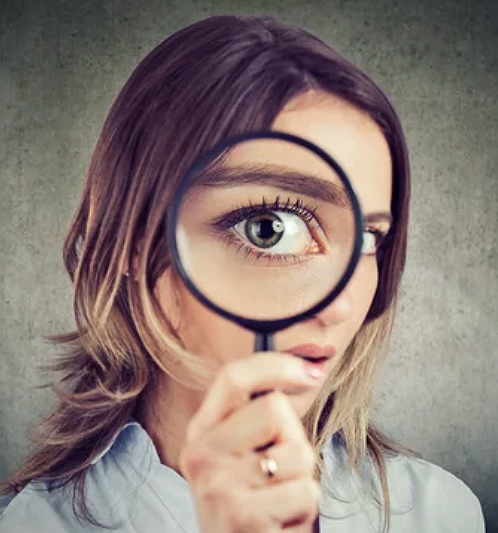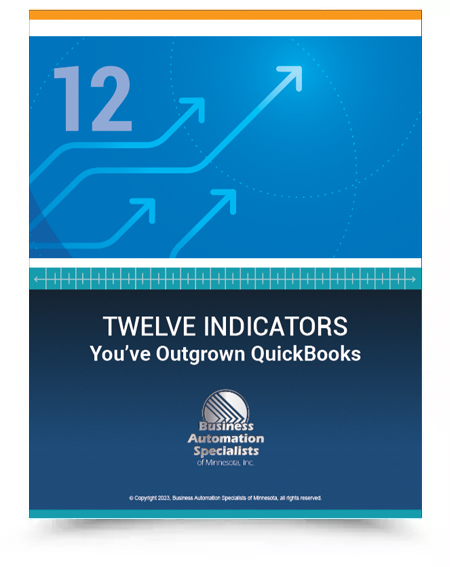 FREE White Paper
Download our complimentary white paper: Twelve Indicators You've Outgrown QuickBooks
BASM has the industry knowledge, information, and experience you need to ensure you do it right. We are here for YOU! Contact Us now to find out how BASM & Business Central can best help you.