Ron Ketterling is the Founder & President of Business Automation Specialists of MN, Inc.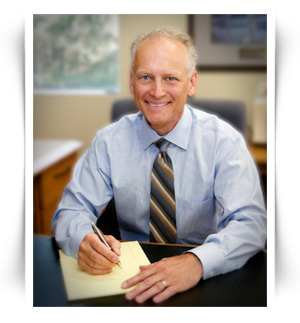 Ron founded Business Automation in 1985. He developed it from a hardware and network support company into a valued provider of ERP solutions for small and mid-sized companies.
Ron's been the driving force for innovation and transition over the years. He has a vibrant and strong business focus to help clients solve their toughest business process problems and challenges. He's driven by enabling his customers to reach their corporate goals. Ron has always been passionate innovating and learning the intricacies of business to find impactful and right-sized solutions for clients.
Ron's motto, "it doesn't need to be easy for us to do, but it must be easy for our clients to use."
In addition to his operational duties, he is the lead software architect for Easy Bound Book®, a premier ERP software product designed exclusively for the highly regulated firearms and explosives' industries.
Clients include:
Manufacturers and distributors across various industries including:

pizza and food manufacturers and distributors
plastic and ductile iron pipe distributors
industrial equipment manufacturers and distributors

4 of the top 6 defense contractors
The largest private prison management company in the U.S.
Leading-edge firearms manufacturers
High volume firearms importers
Leading subcontract machining and metal treatment companies in firearms
Shooting ranges, dealers, and gunsmiths
Partner & Presenter
He partners with Mark Barnes, a leading firearms attorney to develop proactive plans to streamline compliance and remediation strategies for deficient compliance systems that threaten a company's license.
He has been a presenter at the following firearms & explosives conferences:
NSSF Firearms Industry Compliance Conference
Mark Barnes Firearms Compliance Seminar
Mark Barnes Explosives Compliance Seminar
ISEE Explosives Conference
Additionally, he provided training in the area of compliance and better business processes for the gunsmith technical department at Murray State College. See his write up in CIOReview.
Ron is an avid hunter, and recreational shooter; he also enjoys water-skiing and bicycling.  He shares his enthusiasm for the outdoors and adventure with his four kids and nine grandkids. He and his wife share a love of singing classical religious music in a chorus in the U.S. and sometimes travel to sing in the soaring cathedrals of Europe.