Imagine Your Make to Order Manufacturing Business with Controlled Production Costs, Orderly Inventory Management and Unified Data.
Your ultimate goal is to produce customized products with the accuracy and practical methodology typically expected from high-volume Manufacturers.
Changes which have occurred in the Industrial Machine/Engineer to Order manufacturing industry have finally caught up with your business and you are starting to notice.  What has worked for you in the past is quickly becoming a challenge to your success.  Making decisions on the fly and altering your processes to adapt to different projects or clients has become ineffective and difficult.
Make changes now with BASM, so your front and back office can support:
Improved communications from Sales to Engineering through Customer Service and the Shop Floor
Change Order tracking
Engineering Change Orders
Accurate job costing
Improved Purchasing
Better inventory control
Improved visibility of backlog
Multiple sourced materials
Facilitate scheduling
Widespread operations
Localization features
Local character
Currency Support
Fluid exchange rate support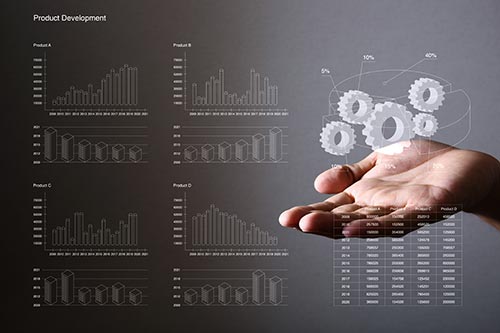 You have always been accustomed to technology and Manufacturing ERP software based on a mass production model.  Efficiencies of this model are based on economies of scale from high-volume, long-term production runs.  Now, these management tools are at odds with the requirements of the Make-to-Order lean enterprise model and you need to make changes – fast.
---
Read what our clients have to say about BASM,
"When BASM introduced Shop Floor Data Collection into our existing software system, we were able to streamline data entry processes and monitor employee productivity in 'real' time. We receive accurate, detailed cost information that enhances our ability to identify and quickly rectify production issues."

Paula Masko, Controller, Engineering Unlimited, Inc.
---
BASM has realistic solutions to help your Make-to-Order Manufacturing business with:
Operational Visibility – business analytics, reporting, monitoring
Integration – shop floor to top floor and beyond
The Right IT Systems – for your unique processes and requirements
Solid Communication – strong CRM capabilities for managing your customers
Since 1985, we have been extending our practical business experience with software and technology to help Make-to-Order Manufacturers just like you capitalize on your unique business strengths. We built our business by helping our clients build theirs.  Ultimately, we make you better, faster and stronger.
We specialize in areas of:
We help your business see improved business results with leaner operations, cost savings, increased revenue opportunities, maximized competitive edge and enhanced operational visibility, all of which are vital to your business agility.
Whitepaper: "How to Choose a Manufacturing System"
When it comes to Manufacturing Enterprise Resource Planning (ERP), it's important to understand all the benefits of an integrated ERP system before beginning your selection process. We created this guide—to provide you with the essential information you need to make the best decision possible.
Whitepaper Topics:
How do I get started evaluation Manufacturing ERP options?
How do I choose a Manufacturing ERP consultant & resller?
How do I deploy a Manufacturing ERP across my orginization?
Hosted vs. On-Demand vs. On-Premise?
How do I determine my ERP implementation budget?
---
We believe that steady progress is a must in order for you to move forward and achieve your overall business success. We believe that a process of continuous improvement is better than trying enormous projects that present a big risk to your company.
We understand risk and reward and work to make sure that the risk is mitigated and the opportunity for reward is enhanced. We make you better, faster and stronger within your budget and with minimal disruption to your day-to-day operations.