With BASM, you can trust that the business management software you end up with, is exactly what you want and need.
All companies vary in the manner in which they conduct business, but in the manufacturing and distribution industries it is even more specialized. With nearly 30 years of experience in working with businesses just like yours, we have developed proven methodologies for business process analysis and design, creating the best possible business software configuration, and offering custom programming to meet those unique requirements.
We seek to align your software solution(s) with both your operational model and your business strategy to ensure that the system you end up with is exactly what you need to maximize efficiency, increase your competitive advantage, and improve your value presentation.
Business Process Analysis
A proper business process analysis is a critical component to achieving the desired end result for a software implementation or upgrade because it seeks to understand the "why" behind everything you do … Why are you in business? … Why do your customers buy from you?
Should you choose to do business with a specialist from BASM, they will work with you and your staff to determine areas that can be automated, or that require better analysis tools to allow you to capitalize on your company's unique strengths. This allows us to properly calibrate our broad scope business software systems to align with your company's specific needs.
Some of the areas we cover during this phase include:
Identifying the most important factors in your business' success.
Discovering your business drivers.
Detailing the aspects of your business that add value for your customers.
Learning how your business operates from the inside out.
And seeking ways in which enhancements can be made regarding: improving efficiencies, doing more with less, increasing communication, and decreasing mistakes.
Process Review
The focus of a Process Review is to identify the 'how' in your business process.
How does your business function day to day?
How to people perform their individual tasks, and how do those tasks relate to others?
How does information flow through your company?
Understanding how you operate is a vital component in our ability to not only design a business management system that fits your business process; but is also beneficial in improving inefficient processes, and increasing automation.
Needs Assessment and Risk Analysis
Knowing what you need is the first step to achieving the goals of a business software implementation. Our needs assessment focuses on identifying the pain points and opportunities for improvement within your organization. Once we are aware of the factors which may be holding your business back or causing processes to be less than efficient, we can configure your new software application and business process to overcome them.
With the needs assessment complete, and after all pertinent information has been gathered, we will perform a thorough risk analysis. Doing this prior to beginning an implementation enables us to reduce risks and develop a plan for mitigation ahead of time.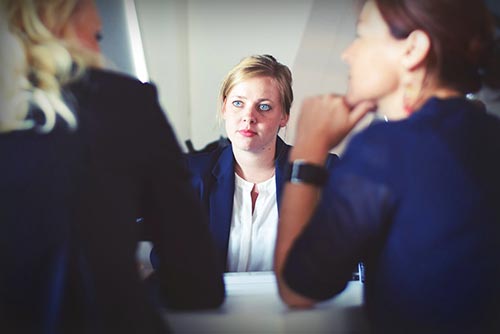 Defining Objectives
Your business objectives are crucial to a positive end-result. They establish where your business is going, what its goals are, and how you plan to measure success. Having your objectives clearly defined, enables BASM to design the very best business system to help you meet and exceed them.
System Design
After thoroughly researching the intricacies of your business, BASM will create a detailed system design which encompasses your needs, objectives, requirements, personnel competency and risks. The result of which will be a complete end-to-end business management software solution, built upon the best tools and technology; and configured to meet your unique requirements, automate your business processes, and give you access to real time and accurate data across all business sectors.
Read what our clients have to say about BASM,
"BASM took a very difficult project that continued to grow during the discovery phase. They took the time to really understand our needs, and came up with a total solution."

Doug Keefer, CFO, East View Geospatial