With BASM, custom programming your business systems management is a realistic solution you can apply to your business.
Many times your unique business niche (the one that enables you to win the business) just doesn't fit within the standard ERP application. You may need a business system that can be customized just for you and your specific requirements. You may require additional add-ons or custom built functionality, or you may simply require an additional module. Every business deserves a solution that works exactly the way they do, and at BASM we're here to ensure you get just that, and more.
If you operate a unique business – we can help.
We have designed and written many customized business systems, including:
Quoting and Configuration
Automated Order Entry from Scanned Forms
Order Verification Systems
Pick and Pack Verification
Automatic Custom Sales Documents
and many other types of specialized tasks.
The productivity improvements gained from BASM frequently pay for these changes in the first few months of use! We go through a stringent process of analyzing your current technology environment, assessing your needs, designing the ideal solution, and customizing and programming. That means you get our unique expertise, which translates into a lot less stress for your business!
Read what our clients have to say about BASM,
"We have had a great experience working with Business Automation Specialists. I would advise anyone considering your services that it cost us a good deal of time and money choosing the wrong VAR. It is difficult to quantify how much time and money can be saved by choosing the right VAR. Business Automation Specialists is definitely the right VAR for us!"

Laurie J. Hansen, Chief Financial Officer, St. Paul Port Authority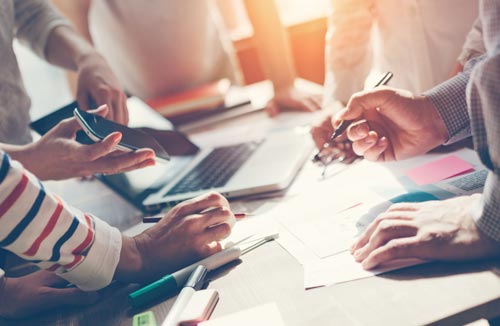 Our services allow us to extend our capabilities so you ultimately become better, faster, and stronger and achieve your business success. With realistic solutions from BASM, you are in a great position to take advantage and move ahead of your competitors.
We have extended practical industry business experience since 1985 to help you capitalize on your unique business strengths so you can take your manufacturing or distribution business to new heights of success through the appropriate configuration of your business systems.
Contact us to learn how our business consulting services can save you time, money and frustration.