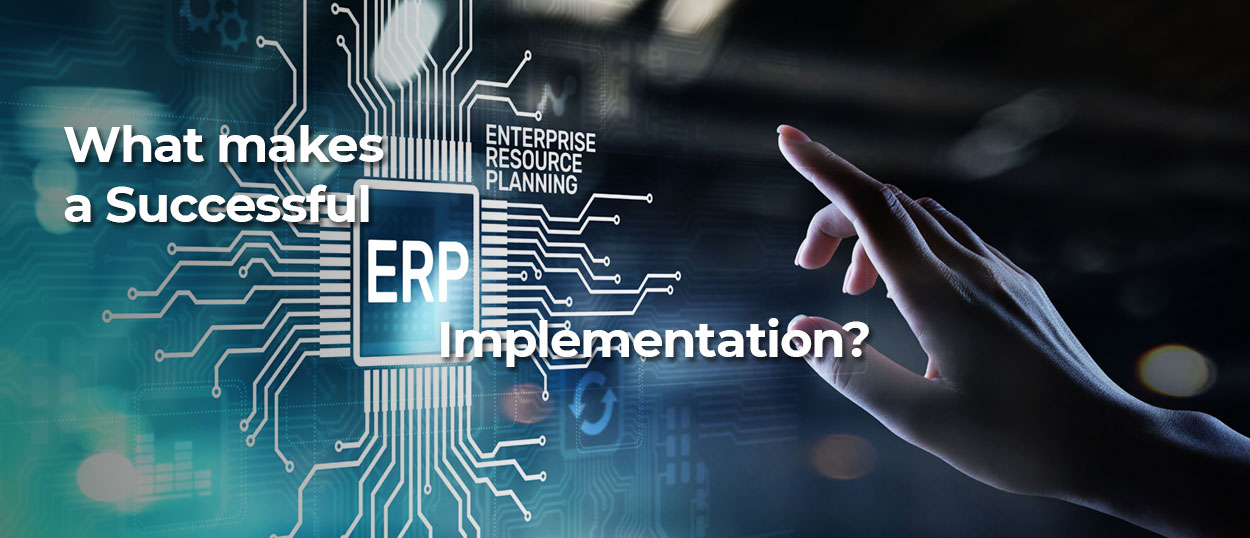 Are you considering implementing an ERP (Enterprise Resource Planning) system at your company? This is a process that can be exciting and daunting. Once it is completed, you will have a new system that brings with it several advantages, including increased efficiency company-wide. Before you can get to the point where you can say that you have completed a successful ERP implementation, some steps need to be completed first.
Choosing the right ERP system is not something you want to take lightly. It's not an exaggeration to say that it is a crucial part of your business. You need to choose one that complements the other business systems you are currently using. These include the tools, methods, and processes already in place that you and your employees use to get information to manage the business, such as:
Clipboards
Customer Relationship Management (CRM) software
Electronic spreadsheets
Index cards
Notebooks
Other employees
Paper records in files
Parcel shipping software
Rolodex
Sticky notes
Warehouse management software
Yellow pads of paper
Microsoft Dynamics Business Central 365 is a business management solution that is easy for your team to use. It complements your other business systems very well, allowing you and your employees to make better decisions. Best of all, it is fully scalable, which means you can add more users easily as your business grows.
Microsoft Dynamics Business Central 365 (Business Central 365) allows you to keep track of your company's financials in real-time. The software tracks your inventory, accounting, sales, purchasing, and customer interactions. This data is analyzed to give you an accurate snapshot of how your business is performing today. It can also be used to generate forecasts with improved accuracy since they consider multiple dimensions of the business.
---
Hints and Tips for a Successful ERP Implementation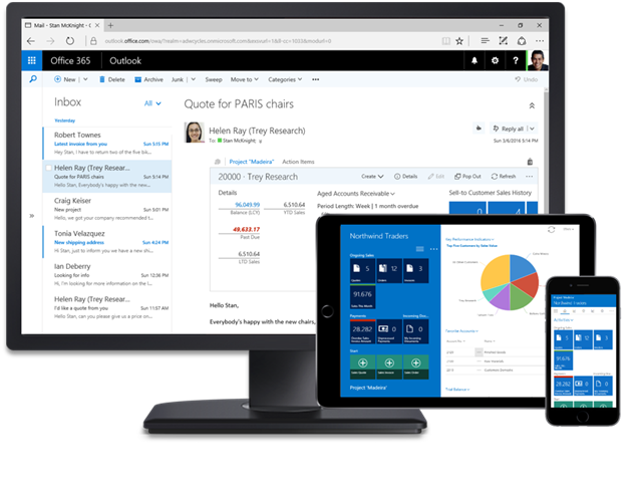 Business Central 365 is an excellent choice for your mid-sized manufacturing or distribution business. It is a powerful enterprise resource planning (ERP) tool that will improve your company's management and productivity.
The following hints and tips will help make implementing the new ERP system run smoothly.
1. Find an executive champion: An executive champion can help ensure that upper management is on board with your Business Central 365 project. Their support sends a powerful message through the company that this is an important project and it is one that the entire organization should be paying attention to.
2. Designate someone as the project lead: This is someone who is responsible for determining the scope of work, selecting vendors, and coordinating the project. It could be someone from the IT department or any department that will use the new ERP system frequently. The project lead should be someone who is organized, thorough, and a good communicator.
3. Form a representative project group: This group should include members from every department so that their voices can be heard.
4. Create a project plan with detailed metrics: This is the phase where the "nuts and bolts" of the plan need to be set out for company executives. The project plan will include schedules, milestones, and methods for measuring its success.
5. Choose an experienced Business Central 365 vendor: An experienced vendor understands the system and can put its knowledge of past successful implementation projects to good use. You should also expect to receive a good level of training and follow-up service from an experienced vendor.
---
ERP Project Success – Download our Free Guide
Are you looking thinking about a new ERP implementation? STOP! Until you have read our comprehensive guide on ERP Project Success. You can also download an ERP implementation checklist to help you ensure a successful project.
---
Business Automation Specialists Difference
We take the time to get to know your business and understand your objectives and goals. Software is an important tool that we use to help you reach them, and we combine it with superior service. We would be happy to talk to you about Business Central 365 and how it can help your business. Contact us today for your free consultation.